Yesterday one post popped out on my Facebook page. The moment I saw it I went ooooh… the colors, the quality, the oomph in it was startling. It was the Nokia page post shown below,
I am sure the oomph factor I am referring to is clear. The update along with the photo was also very good : "Opa Lumia Style"
1. The picture is hot and happening – bright colors and great quality
2. Update refers to a popular ongoing theme – the viral music track Gangnam Style
3. It promotes the brand. The photo promotes the Lumia mobile camera makes it much more relevant and valuable for the brand
This is one of the better posts from the page and a significantly higher engagement rate can be seen with more comments, likes and shares than the other posts!
A good, professional quality photograph can really give brand updates the edge they require to stand out in peoples cluttered timeline. I noticed a similar 'popping' update when a social entrepreneurship venture I have been following for a while got a volunteer photographer on board. All of a sudden the honey they were selling took on a most ethereal look! 🙂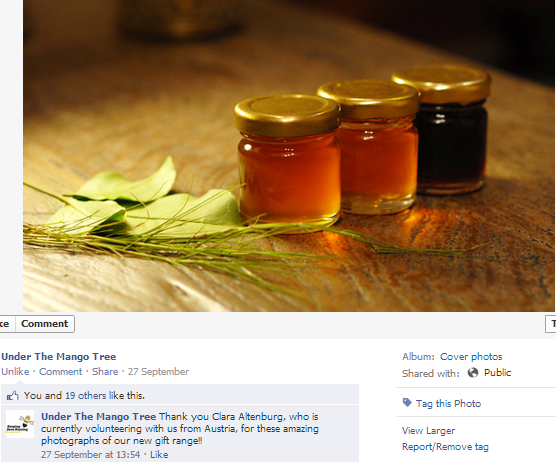 When thinking about using photos, one of the foremost industries which you think of would be travel and tourism! Some brands are doing a great job with some out of the box pictures to promote the place. Two mentions Dubai and Australia! I am sure there are more…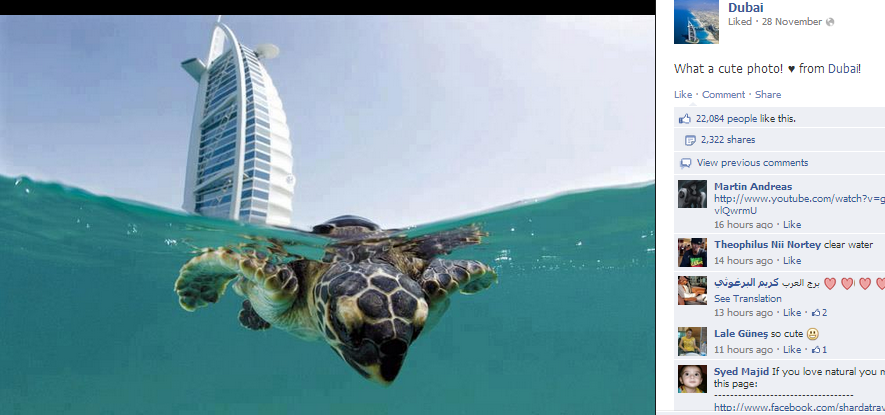 One simple way for fun B2C brands to bring in a photo element to their social marketing efforts is by doing a classic series of product pictures in different locations or with diff messages. It is being done well by Starbucks…
Lastly a special mention to Lego.. they have been coming up with great photo updates for ages now….
As you can see Lego is promoting their Instagram feed with this great photo! This is another advantage of having a photo series for a brand – use various photo platforms Pinterest, Instagram to create a following! I have been following Starbucks for a while on Instagram and even though all their photos have a Starbucks cup in them.. I find them entertaining and never pushy marketing!
It is sad that a lot of big brands simply don't aspire for truly good quality! Nokia itself, while the above mentioned update was really good, why aren't their other pictures as good? I think it is worth spending on a professional photographer and having a strong photo element to a brand content strategy. For startups they can hire a freshy but a really good one at that!
Hello There..

Professionally into social media & digital marketing since 2008. Here I share my work insights and thoughts. Infrequent posting since many years, owing to my other two blogs on Travel & Spirituality. :) For my work services you can check: www.digiwhirl.com Best way to contact me is via Twitter: @priyankawriting Email: priyankawriting(@)gmail(.)com